Your bag
Spend an extra £29.00 GBP for free shipping
Pore Thing
Extract large clusters, unclog pores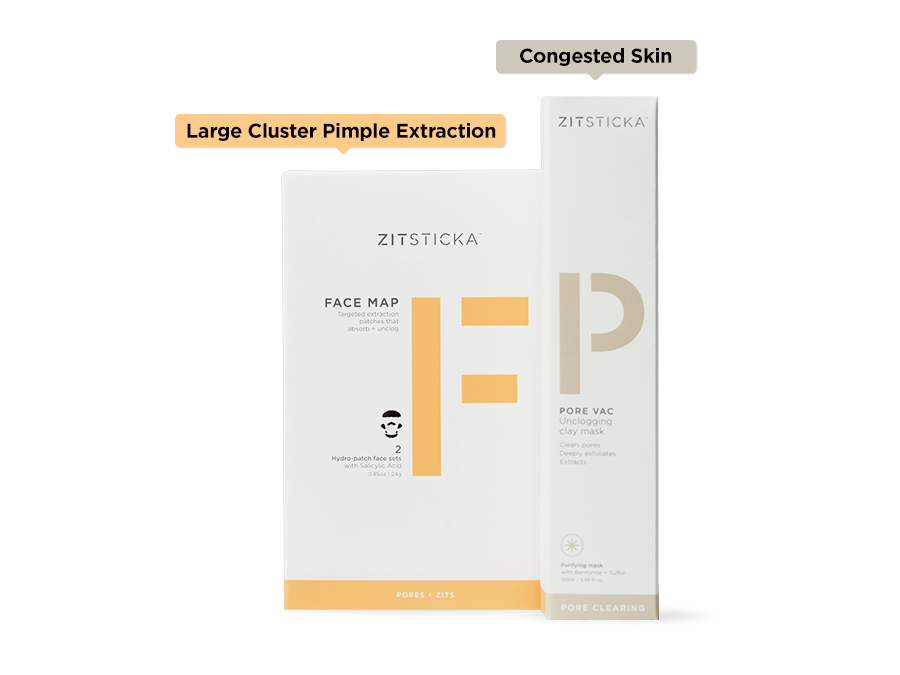 Pore Thing
Extract large clusters, unclog pores
Our

 

our large cluster extraction patch, FACE MAP, partners

 

partners with our pore-unclogging clay mask, PORE VAC.
1️⃣ FACE MAP hydrocolloid surface area patches target larger congested areas, drawing moisture while hugging the contours of your face
2️⃣ Blending bentonite and kaolin clays, salicylic acid and sulfur, PORE VAC sinks deeply into pores to unclog dirt and grime.
Extract clusters + unclog pores
For clusters
Absorbs + drains
Purifies pores
FACE MAP™
2 sheets of targeted extraction patches
PORE VAC™
100ml/1.76 fl oz Bentonite Clay Mask
What's Inside?
FACE MAP™
Surface area extraction patches
Includes
2 sheets of targeted extraction patches

PORE VAC™
Clay mask to refine, soothe & unclog
Includes
100ml/1.76 fl oz Bentonite Clay Mask