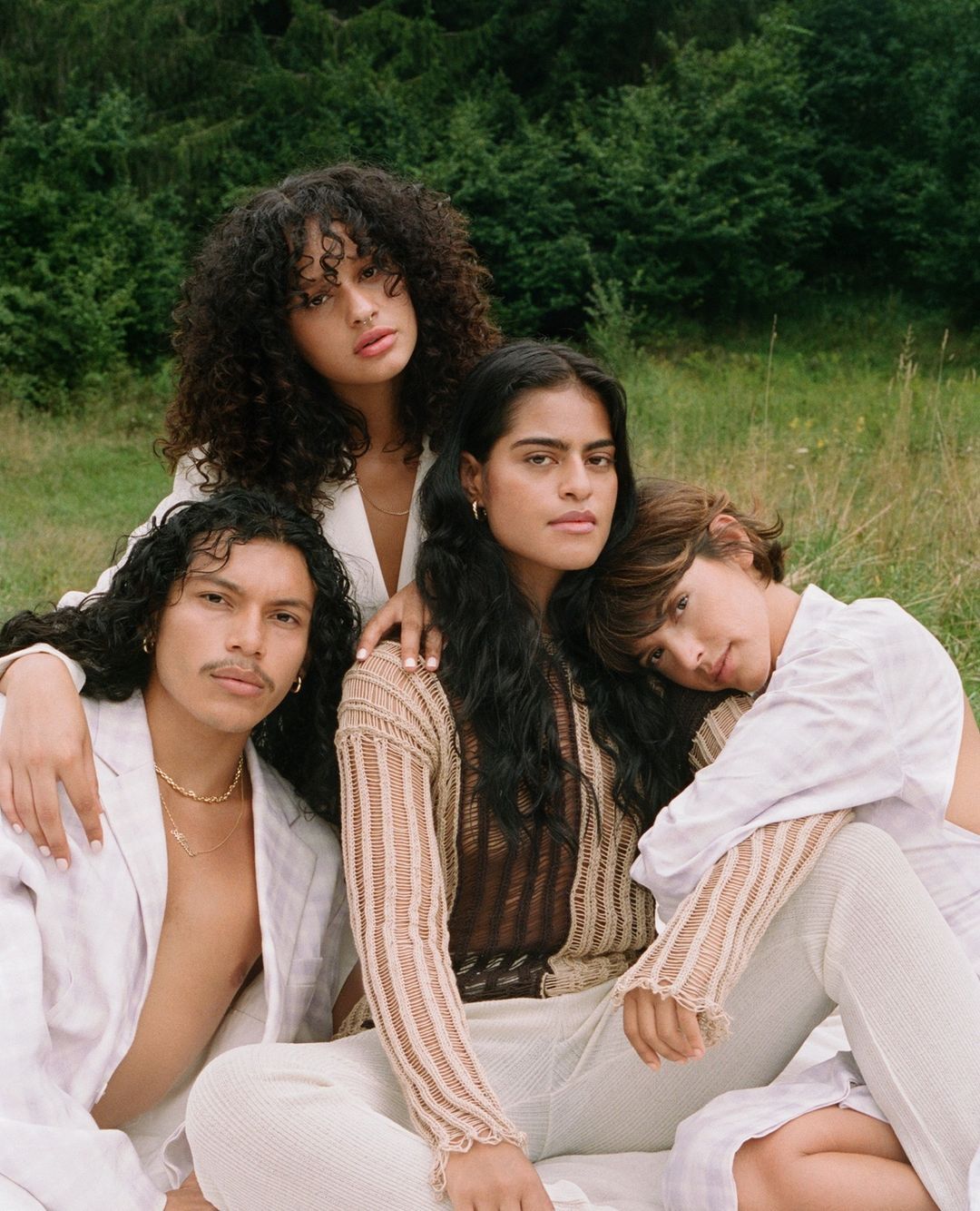 8 Legendary Women-Owned Brands You Want to Know About
By: Hannah Smith
March is Women's History Month, and since we're all about women supporting women, herein lies a collection of our favorite brands, all headed up by legendary women. From internal wellness to nail art, support and shop these stupidly smart women-owned brands through March and then, every month after. 
Freck Beauty 
Founded out of the need for a safe and natural freckle, Remi had no idea her product would seemingly blow up and become an overnight sensation. TikTok can do that to you, right? No seriously, these faux freckles became one of TikTok's favorite fake freckle products and is super highly rated by so many beauty users on the app. Since the birth of her original product, Freck has gone on to create beauty and skincare that is hyper ingredient focused and natural ingredient inclined while still maintaining a bold and individualistic IG presence. 
Ceremonia
Founded by Swedish Latina Babba Cannales Rivera, Ceremonia was born of Baba's desire to celebrate the richness of Latin culture while highlighting the next generation of Latinx behind her. From staples such as their Scalp Masajeador and satin scrunchies to innovative formulas like their Pequi Curl Activator, Ceremonia provides nutrient dense, natural hair care for all hair types. This is not your mother's haircare, that's for sure. 
Chillhouse
Chillhouse is a modern spa experience in Soho, but they've recently expanded into the world of products. Known primarily for their nail art (which is probably pinned on your Pinterest nail art board without your knowledge), COVID helped launch them into a natural next step: at home manis. Also known as Chill Tips, these press-ons are an absolute hit and really are reminiscent of some of the most viral nail art. Founded by Cyndi Ramirez-Fulton, a Latina self-care queen, you can indulge in Chillhouse's at-home manis, shop self-care inspired merch, or head straight to Chillhouse itself (NYC girlies where you at?) for an IRL mani or a much deserved massage. 
Great Jones
tICYMI: At-home goods have become symbols of adulthood at this point. Known for creating sturdy kitchen staples in the most millennial of colors, Great Jones cookware is a great investment for anyone looking to add some style to their kitchen and will definitely make you feel like you've officially become an adult. Co-founded by Sierra Tishgart and Maddy Moelis, Great Jones was born of the perfect combination of minds; Sierra being an ex-food writer and editor for New York Magazine and Maddy coming from successful launches of other well-known startups such as Warby Parker and Zola. Supporting two incredibly successful women while cooking an absolutely insta-worthy meal? Check.
Golde
Golde is all about using superfoods to become your best self. Trinity Mouzon-Wofford founded Golde initially with turmeric based blends after watching her mother turn to more holistic remedies for an autoimmune disease, and since then it's blossomed, harnessing the power of matcha, cacao, spirulina, pineapple, and so much more. What's best is Trinity's goal to democratize wellness and make products like this accessible and her transparency about operating a small business. Whether you're looking to make a delicious and pure matcha latte or do a face mask that you *could* blend into your smoothie, Golde's got something for you.
Tower 28
Founded by Amy Liu, Tower 28 was born of Amy's need for makeup and skincare that actually worked with sensitive skin without feeling super clinical. If you're lucky enough to not know what Amy means, so many products that are safe for "sensitive" skin often look like dermatologist samples straight from the doctor's office, and don't provide that fun, cute moment that other brands get to create. Ultimately reflected in the brand's fun messaging and packaging, Amy was successful in creating some cult-favorite products of her own such as the Shine On lip jellies and Beach Please tinted lip and cheek balm. For a natural, barely there look, Tower 28 has fantastic options and you get to support a woman owned company.
Girlfriend Collective 
Everyone craves that perfect workout outfit, so why not get it from a sustainable, ethical, woman-owned brand? Founded by Ellie and Dinh Quang, using textile made of recycled bottles and even including a recycling program to properly dispose of your old sets, Girlfriend Collective makes it easy to support so many good causes at once. Sometimes you need serious motivation to work out, and feeling like you're doing good while bettering yourself is definitely some incentive. 
Thinx
If you're not on the period undie train yet, you're not the only one. They can be a little something to get used to! If it is something that piques your interest, however, opt for woman-founded and run Thinx. With a plethora of styles and colors to choose from, Thinx makes it easy to do anything you want to do while on your period. CEO Maria Molland saved the company after a blunder with the original co-founder, and it's run smoothly ever since.
Why stop here? Click here to check out 18 of our favorite Black-owned beauty brands.