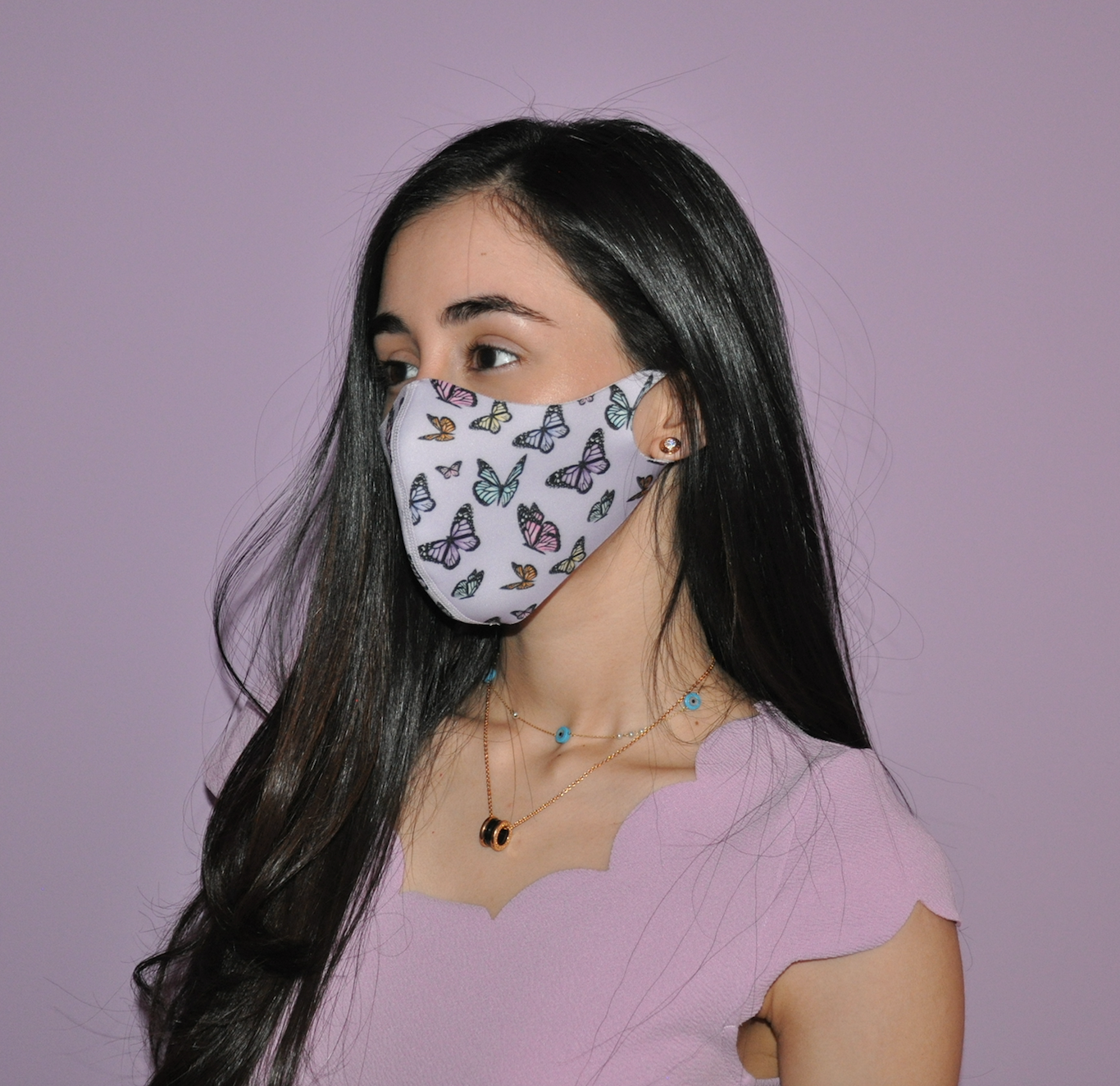 A Licensed Esthetician On Her 4 Ride-Or-Die Products
By: Suyud Issa
As a licensed esthetician, I have access to a wide variety of skincare products, both professional and retail. And while I'm constantly trying new things in the name of research, there are a few products that I simply can't live without.
I rely on them to keep my skin healthy and happy, and I couldn't imagine going a day without them. These are products that I use on a daily basis and that I think are essential for anyone with oily and acne-prone skin. So if you're struggling with breakouts, keep reading!
Pimple Patches
Do you have a zit that you just can't seem to get rid of? If you're like me, you hate dealing with pimples, especially pus-filled ones, which is why the first product on my list are pimple patches.
Why? Well, they're not only unsightly, but they can also be painfully inflamed. And, if you're unlucky enough to get a big one, it can take weeks for it to go away. Luckily, a few products can help you get rid of pimples quickly and safely.
My favorite is the ZitSticka KILLA™ Kit, which are revolutionary patches powered by ZitSticka's microdart technology. The patches contain microdarts that dissolve upon contact with your skin, while the precision technology delivers derm-backed ingredients straight to the heart of your early-stage zit seeing results in as little as 2 hours.
Thanks to their main ingredients, the microdart KILLA patches are one of a kind. Salicylic Acid is a go-to anti-acne ingredient that unclogs pores and dries out pimples. While Niacinamide, a form of vitamin B3, helps brighten the skin, improve uneven skin tone, and reduce the appearance of redness and acne scars.
Oligopeptide-76 is a new anti-breakout ingredient that reduces pimples' size, redness, and inflammation while improving skin texture. And, given KILLA's other ingredients can be drying, Hyaluronic Acid acts as a powerful hydrator that can help keep the skin hydrated.
All of these ingredients work together to quickly and effectively reduce the size and severity of your pimple. Best of all, they're gentle enough to use on sensitive skin!
Each kit also comes with the CLEANA swabs which are soaked in Salicylic Acid, Tea Tree Oil, Vitamin E and Alcohol, all of which are exfoliating and de-stressing ingredients to help prime the area before application and clean and reduce any redness or inflammation.
Another great product for pus-filled pimples is the ZitSticka GOO GETTER™ which is a moisture-drawing hydrocolloid patch that absorbs fluid, impurities, and goo from your surface-level zit to shrink its appearance quickly.
Hydrocolloid is a medical-grade material used to treat wounds for decades. It works by creating a moist environment to extract pus and debris that helps promote healing and protects the wound from infection.
The GOO GETTER™ patches are impregnated with derm-backed Salicylic Acid, Niacinamide, Tea Tree, and Vitamin C to accelerate skin clearing and renewal.
Salicylic Acid is a skincare superstar that can unclog pores, reduce redness and swelling, and boost skin cell turnover. At the same time, Niacinamide brightens skin and improves the appearance of redness.
Tea tree helps get rid of congestion, kills breakout-causing baddies, and soothes skin and Vitamin C is a potent antioxidant that brightens skin, prevents hyperpigmentation, reduces inflammation, and boosts collagen production.
Although they're not a cure-all, the ZitSticka KILLA™ Kit and the ZitSticka GOO GETTER™ have quickly become staples in my skincare routine because they speed up acne's healing process.
Clay Masks
The second product on my list are clay masks because they are great for oily and acne-prone skin as they help unclog pores and absorb excess oil to reduce the appearance of large pores and improve your skin's overall texture and tone.
There are a lot of different clay masks on the market, but one of my favorites is the ZitSticka PORE VAC™, a mask designed to slough off dead skin cells, lift impurities and unclog dirt and grime from the pores.
The PORE VAC™ is a non-stripping mask that combines Bentonite and Kaolin clays, Salicylic Acid, and Sulfur to exfoliate, minimize pores, and balance and mattify while nourishing and calming red and irritated skin.
Bentonite Clay and Kaolin Clay absorb excess oil, dirt, and impurities from the pores while eliminating build-up and soothing skin.
Sulfur is a drying agent that absorbs excess oil and sebum and sloughs the top layer of skin to accelerate skin cell turnover and soothe and clear blemishes. While Salicylic Acid unclogs pores and boosts skin cell turnover, and when combined with mineral-rich clays and Sulfur, it blocks future breakouts.
Apple Cider Vinegar contains antibacterial and antimicrobial properties that fight blemishes, and it's a natural astringent that balances the pH levels of the skin.
Lactic, Tartaric, and Malic acids are all Alpha Hydroxy Acids (AHAs) that help exfoliate the skin by breaking down the bonds between dead skin cells to retexturize, smooth, and improve skin tone. At the same time, Niacinamide improves the appearance of uneven skin tone and repairs the skin's surface.
Clays can strip and dry out the skin, the Jojoba esters present in the mask prevent overdrying and retains hydration during masking to support your skin barrier.
Moisturizer
Surprised? Moisturizer is an important part of any skincare routine, which is why it's number three on my list.
A moisturizer hydrates the skin to restore its natural barrier function. When the skin's barrier is damaged, it becomes more susceptible to irritation, inflammation, and infection, leading to breakouts.
I know what you're thinking, how can someone with oily and acne-prone skin use a moisturizer? Doesn't it clog pores and cause breakouts? The answer is finding the right one!
It's important to use a moisturizer formulated for your skin type. For example, if you have oily and acne-prone skin, you'll want to use a lightweight, oil-free gel or lotion that's non-comedogenic, meaning it won't clog your pores.
Sunscreen
I am a firm believer in "Prevention is better than cure." so the forth and last product on my list had to be sunscreen.
Although often underestimated in skincare, it's one of the most important products to protect your skin from the sun's harmful UV rays that cause sun damage, sunburns, and premature aging.
I wear sunscreen every day, and it's a product that I can't live without. I always make sure to apply it before going outside, especially if I'm going to be in the sun for an extended period of time.
My favorite sunscreen is the ZitSticka MEGASHADE™, it's a hybrid formula that's both mineral and chemical and provides broad-spectrum protection from UVA and UVB rays. It's lightweight so that it won't feel heavy on your skin, and it has a sheer-to-clear formula for a luminous glow and zero white cast.
The MEGASHADE™ is a 6-in-1 multitasker that not only protects you from the sun but also soothes breakouts, brightens and blocks dark spots, intensely hydrates, and promotes supple bounce, and it's all possible thanks to its unique combination of ingredients.
Zinc Oxide is a natural mineral that provides broad-spectrum sun protection by reflecting and scattering harmful UV rays away from the skin. While Homosalate, Octisalate, and Octinoxate are all chemical sunscreens that help absorb and convert UV rays into heat neutralizing free radicals.
Kakadu Plum and Niacinamide both brighten skin, even out skin tone, reduce the appearance of fine lines and wrinkles and repair the skin's surface.
Ferulic Acid is a plant-based antioxidant that helps protect the skin from environmental damage while firming and reducing the appearance of fine lines.
Tea Tree purifies pores and boots zit-causing debris, and Colloidal Oatmeal is an antioxidant that softens the skin, soothes redness and texture, and relieves itchy dry skin.
Ceramide NG is a type of lipid that helps to replenish the skin's natural moisture barrier to keep the skin firm, plump and supple. While Hyaluronic Acid is a moisture-binding ingredient that helps to keep the skin hydrated and plump.
No matter what sunscreen you choose, make sure to apply it regularly to prevent your skin from suffering the harmful effects of the sun.
Taking care of my skin is a priority for me which is why a great addition to take your skincare products to the next level would be a skincare fridge.
A skincare fridge keeps your skincare products cool, which helps preserve their active ingredients and prolong their shelf life. Don't know which skincare fridge to get? Check out our list of the best skincare fridges!
These are just a few of the skincare products that I can't live without because they help me achieve and maintain healthy skin.