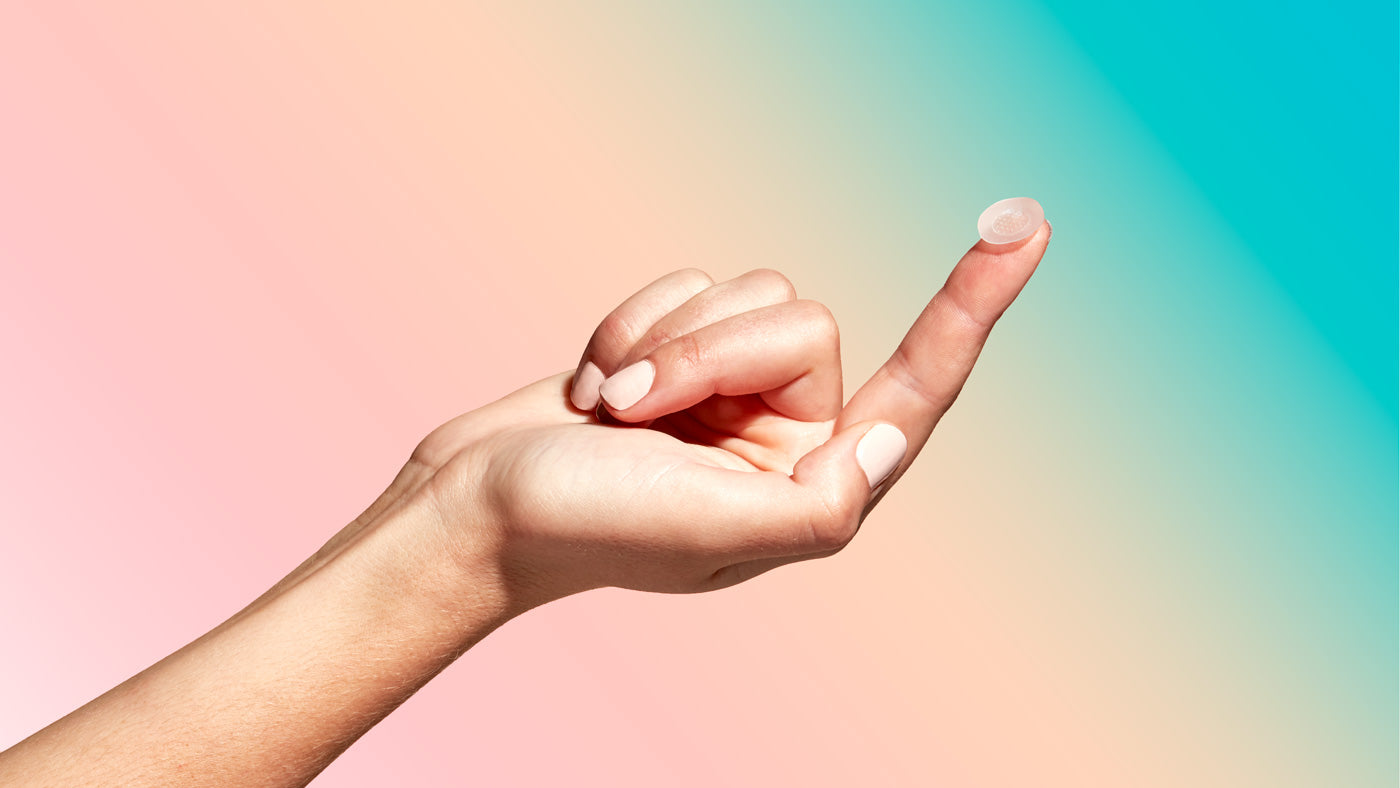 Everything You Need To Know About Our Signature Technology, Stickatech
Cameras, drones, pimple patches: which one of these doesn't belong?
Trick question. Because in fact, the trio are cut from the same cloth. What unites them is that they're all tech products—that is, if we're talking about KILLA, ZitSticka's zit patch for early-stage zits.
To build KILLA, we took a small, circular hydrocolloid patch and added an adhesive ring for firmly sticking to the face. This base acts as a protective sheath for your pimple; almost like a second layer of skin. That's the simple part.
Next up is the fun part: our signature technology, Stickatech. Let's unpack it.
Layered onto each hydrocolloid patch are 24 tiny microdarts, which self-dissolve within the nucleus of a pimple 2 hours after the patch is applied. These microdarts are formed by freeze drying active ingredients inside a stream of Hyaluronic Acid, which is a kind of crazy substance that helps retain over 1,000 times its weight in water. HA is practically skincare's most longstanding heroine so you likely know all this already.
So, the actives ingested into HA to form the microdarts are niacinamide (B3), salicylic acid (an exfoliant) and oligopeptide-76, a fierce but gentle antimicrobial. Once the needles dissolve and the actives are deposited inside your pimple, they get to work on squashing bacteria and halting the life-cycle of your pimple—before it gets any worse. At this point, the world is yours for the taking! You can go to work, do a yoga class, go shopping, sleep… any of that.
The time it takes to clear a pimple is entirely dependent on your pimple. The size, depth and stage of your zit will dictate how long you should leave your KILLA on, but in a clinical study, 95% of participants reported that their zits shrunk significantly in size after application. (You can read more about patching duration here, and get more intimate with KILLA's fancy features here.)
The moral of the story? Sophisticated tech products can also be for your face.