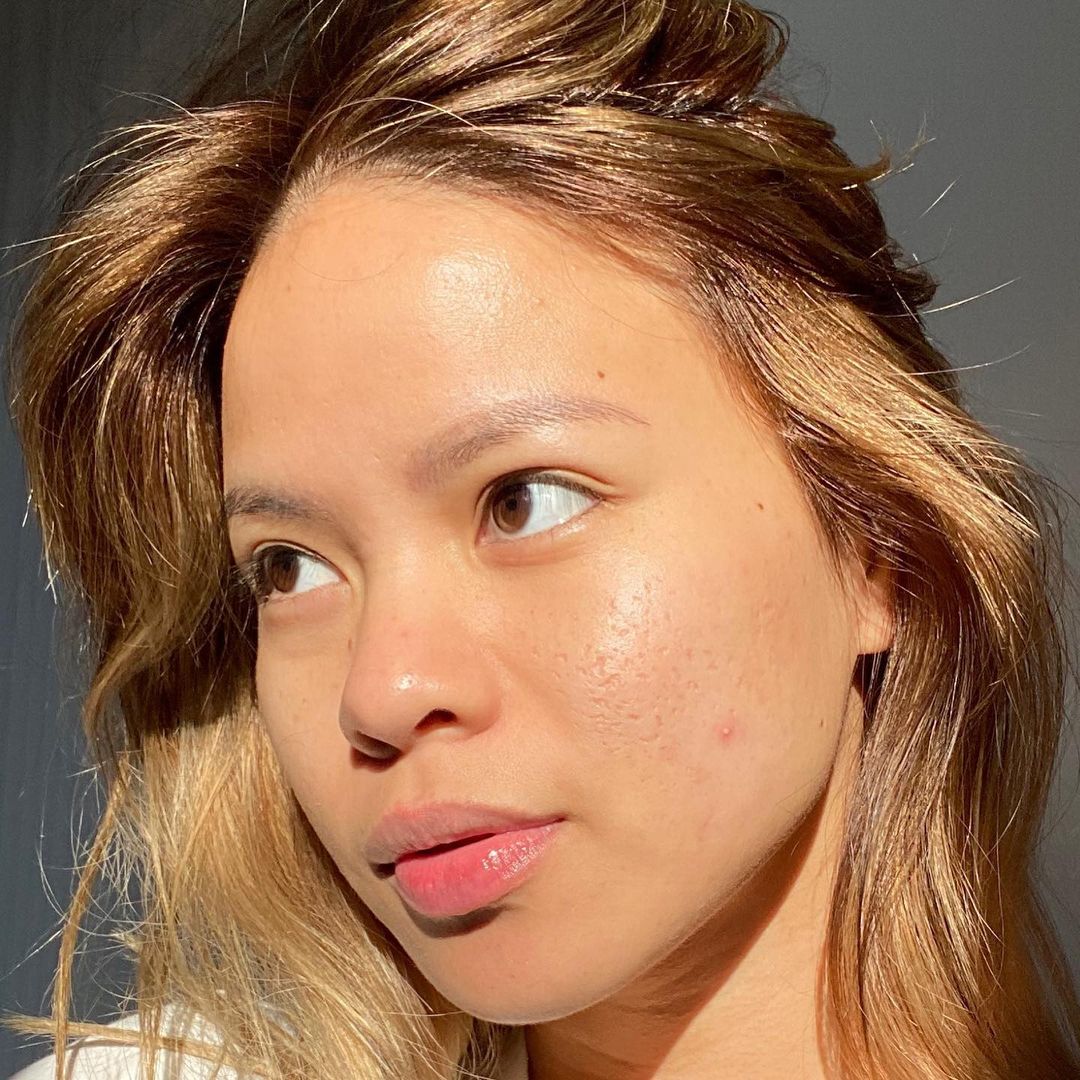 FaceTime: Acne Positivity Queen, Liz Nguyen
Welcome to FaceTime, a segment in which we interrogate the beauty whims, zit-melting strategies and self-care views of cool girls around the world. If you don't know her, you should get to know her now. Say hello to the unofficial President of our #ZittyCommittee, Liz Nguyen whose relationship with acne has taken many twists and turns.

What is the meaning behind your Instagram handle, @prettyprogress23?
I started my Instagram late 2017, and wanted to come up with a username that would forever align with me. So I thought about the word 'progress' because we are constantly evolving, never stagnant. The idea of reaching this point of 'perfection' is so wrong that I wanted to remind people that we're on this journey of growth, a movement that will allow us to see beyond our 'flaws'.

The word 'pretty' before 'progress' stems from the idea that we should look at our experience through a rose colored glass: realize that our suffering with acne, our ups and downs, our stressful situations with our image are all part of a beautiful story. We should be optimistic, and think positively.

The number 23 is my birthday date, and also is symbolic of our 23 pairs of chromosomes. This account is about accepting every part of ourselves.
What was your skin like before and how would you describe it now?
I started developing acne when I was a teenager. All throughout high school I would get little bumps but it never really became cystic until after I reached 12th grade (about 17 years old). During this year in school I went through a traumatic experience that set me up for years of chronic acne well into adulthood. I was struggling with high school, both socially and academically.
This ongoing stress and the irresponsible decision to go on multiple courses of antibiotics actually caused my mild pimples to form into severe cystic nodules. It was red, sore and itchy. I struggled with my skin for years. Tried almost everything under the sun, including topical prescriptions, home remedies, online pills, birth control etc. Now after lots of trial and error, lots of crying (haha) and learning so much about my skin type, physical health and its internal struggle, I am finally able to manage my skin. I no-longer have severe cystic acne! I do still struggle with the occasional zits but all in all, better than ever before.

How has acne affected your confidence and what are some ways you deal with your "bad days"?
I was in my first year of university. Everybody around me had clear skin and then there's this girl with pimples all over (me). I was defeated. I skipped many days of uni, made lame excuses not to go to work and made up lies about being sick to my friends because I was ashamed of how ugly I looked and felt.

Every morning, I struggled to get up because it meant I had to stare back at the mirror only to see a monster… Washing my face meant I would feel all the large sore bumps on my cheeks and forehead. I was no longer myself… I became this quiet and depressed girl who wasn't fun anymore. I lost my bubbly, fun, loving self. Every day involved crying but one day, I just felt so sick of it all. So in came this crazy idea—I started uploading photos of my bare skin to Instagram and taking people on my journey. I practiced the law of attraction and my life changed for the better.

Holy grail skincare products/tips??

My number one tip is to heal holistically. Don't just focus on one area such as only 'diet'. Or only 'skincare'. Our body is a system and each part relies on every other, so we must heal by giving love and attention all of our organs. Ask yourself, are you giving love to your gut? Are your hormones balanced? Are you eating healthy? Are you sleeping well? Are you hydrated? Are you using the right skincare products? Are you giving attention to your mental wellbeing? 
While I don't have severe acne anymore, I do occasionally experience the annoying blind pimples that usually take months to heal. Luckily I found ZitSticka and their ingredient filled microdarts have done wonders for my skin!
Some myths/negative stigma about acne you want to bust/clarify
Having acne does not mean you are dirty. A number of factors contribute to acne, such as those mentioned above <3