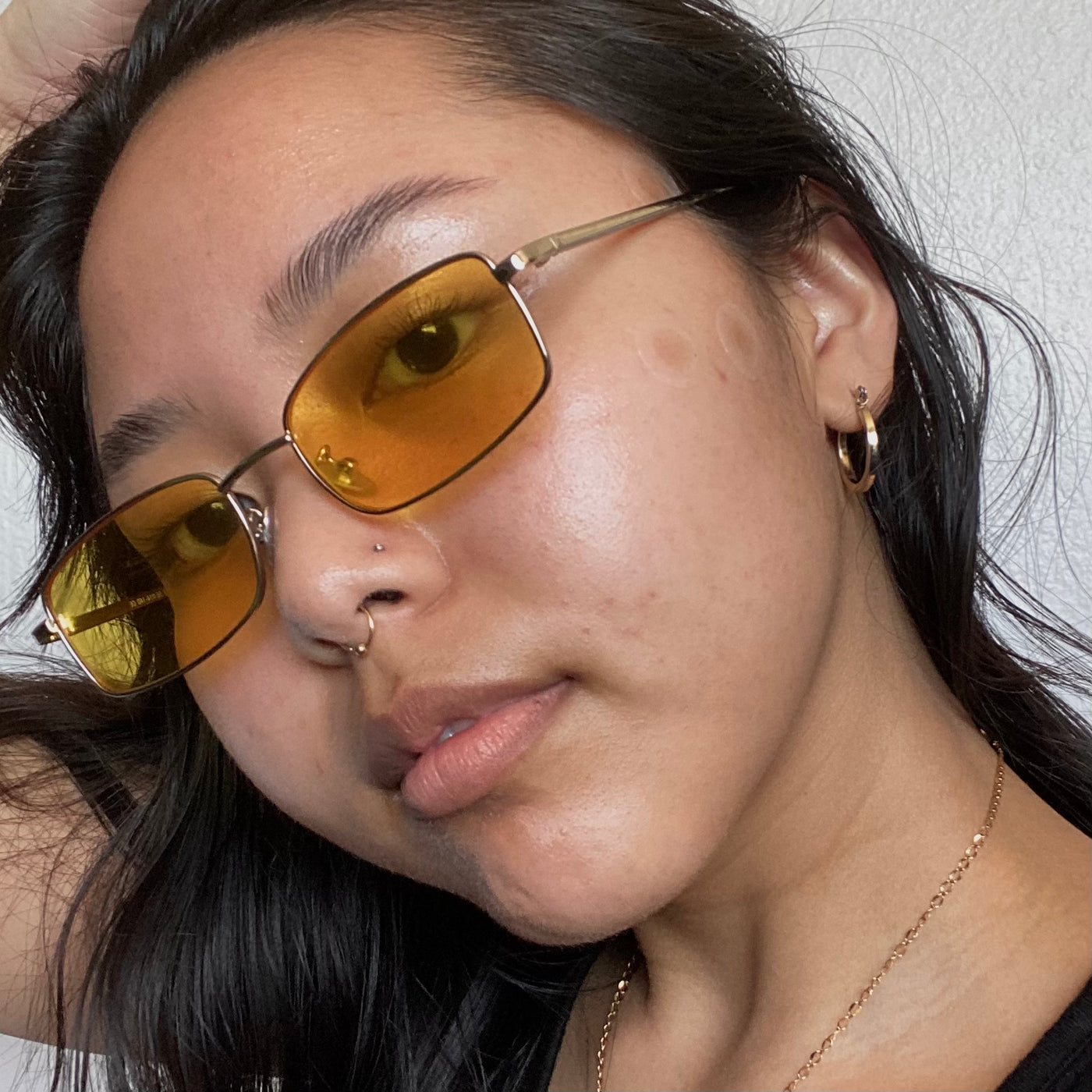 How to use 3 ZitSticka products in 1 fierce routine
Contrary to the namesake Beyoncé song, I don't actually wake up flawless, and my skin is usually what needs the most TLC. Any well-rounded skincare routine needs morning and night nourishment, whether the concern is an inflamed hormonal breakout, oily acne-prone skin, or dark marks after old blemishes. Don't waste time with watered down "all-in-one" treatments that take forever to deliver results. Here's how I put my skincare routine to werk to get back my unblemished glow in no time.
(D)inner Beauty
When it comes to self-care, my motto is: More is more. If I'm honest, this is my motto about everything, and that's equally true of how often I indulge. One thing that many of us often forget is that our skin usually reflects our diet. Missing certain nutrients, not drinking enough water or indulging in a little too much ice cream before bed will certainly show on our face. And let's be honest—none of us wants to live in a world where proper self-care means completely cutting out takeout and treats, so how about a skincare order to keep everything balanced? Clearing skin from within, if you will?
ZitSticka's SKIN DISCIPLINE is a supplement with a cool minty flavor delivering a massive kiss of couples' therapy to our gut-skin relationship. This formula features a comprehensive 5-strain blend of probiotics for our tum as well as skin support with zinc, niacin and selenium. A once-daily capsule in the morning balances the skin's sebum (though I'm no stranger to a dewy, lit-from-within glow) for oil-based pimples but also treats active inflammation and acne-causing bacteria trying to breakout at the surface. I also love that SKIN DISCIPLINE optimizes my skin cell turnover rate for younger, radiant skin 24-7. 
100% That Sitch
Nothing is worse than getting over a breakout and while dealing with the residual blemish left behind, having another pimple pop up. While it certainly takes a bit more effort, I prefer to tackle all my skin concerns at once and fortunately the HYPERFADE and KILLA Kits work together to help me show off my glow.
HYPERFADE gets rid of the old stuff by using active ingredients like niacinamide and kojic acid to vigorously reduce darkness left on the surface. This nutrient-rich blend of ingredients is anti-inflammatory, featuring superstars like licorice root and tranexamic acid. Together the components help fortify the skin, smoothing out uneven surface and tone while softening and hydrating at the same. Damn. Time.
While HYPERFADE works to turn down the zit aftermath,  KILLA steps in to block an active zit from reaching its potential. Prep with a calming cleansing swab soaked in antibacterial tea tree and skin-soothing vitamin E before going in with a KILLA patch. This little patch contains potent ingredients that dissolve on their own, so it's perfect for all the sleeping beauties out there. Salicylic acid helps to clear the debris from our pores that are amping up our breakouts. Then, a special blend of hyaluronic acid, vitamin B3 and oligopeptide-76 soothes, hydrates and negates zit-causing matter. 
Hit the Trifecta
Mornings are easy; I just down all my daily vitamins with a full glass of water (but iced coffee will work in a pinch – judgement free zone). I go for more hydrating and protective products to wear throughout the day, opting for serums and creams with lavender, tea tree, hyaluronic acid and vitamin C in the formula line before layering on an SPF.
Evenings are my favorite part, when I can lounge around in a silk robe and play in my skincare products. I complete all the steps in my routine right up until serum and eye cream, often opting for a chemical or physical exfoliant for the best absorption of my other products. Then I'll pop on my HYPERFADE or KILLA patches wherever I need them, pressing on my evening moisturizer and oil, if needed, over the top.
My AM and PM routines take less than 10 minutes to complete and I don't even have to worry about the patches falling off in my sleep. The key ingredients absorb deeply two hours after application and by the next morning I can see and feel a visible difference. This trio of products addresses not just active breakouts but helps to assist in clearer skin inside and out. When a good skincare routine is that easy and effective, why not indulge?
Building a Routine for Acne-Prone Skin? Here are 5 Great Tips.