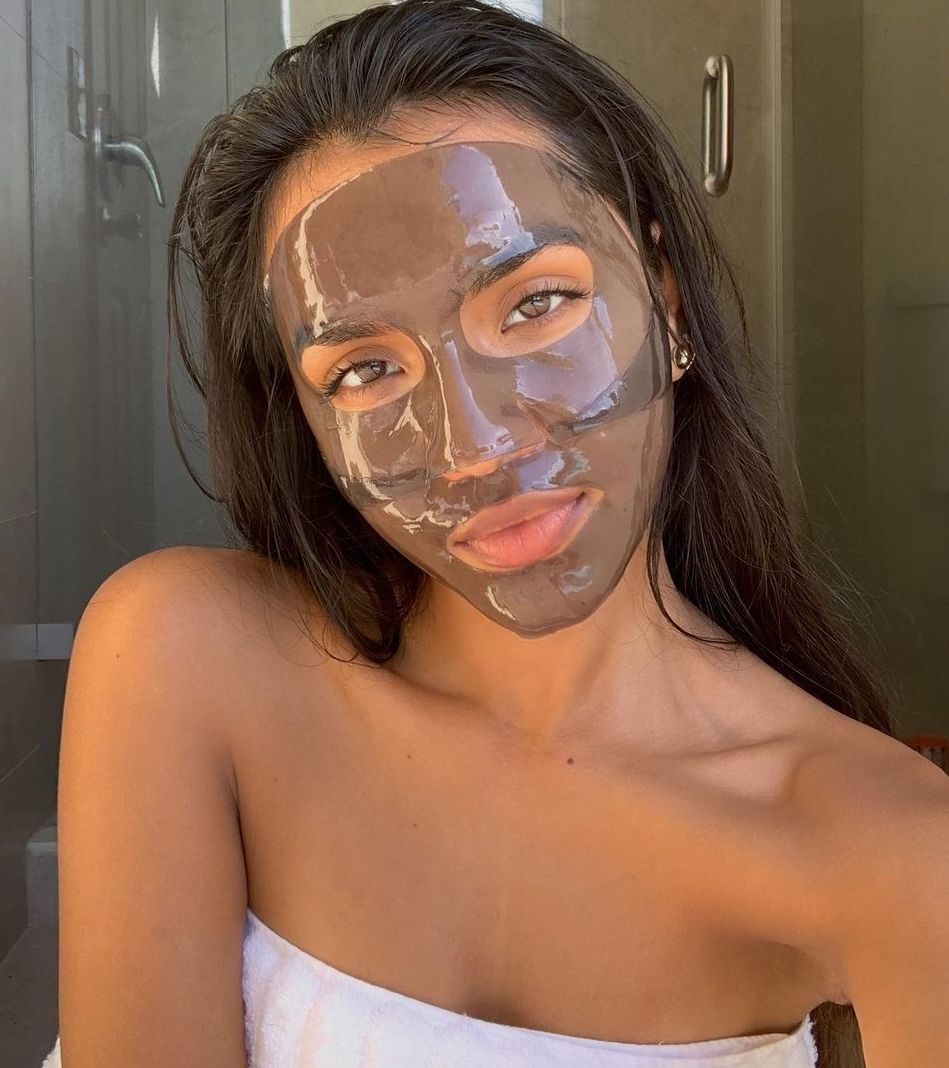 Opinion: A PRESS REFRESH Mask is the Best Nightcap
Friends and peers, 
We gather here today to talk about something that I care about immensely. Something I wish was around when I was a pimply teen who lacked the wherewithal to help myself and my face. Something I wish for everyone to experience… even just once. It's the PRESS REFRESH face mask, and yes, it truly does deserve an introduction as dramatic as this.  
Sun: Salicylic Acid | Moon: Glycolic Acid | Rising: Lactic Acid
Before I even dabbled in the oh-so-enticing PRESS REFRESH mask, I was already keen on the listed ingredients. It's not everyday that you find a sheet mask that directly targets breakout-prone skin. Sure, there are spot treatments, masks that soothe, masks that hydrate, masks that brighten… but my quest for a sheet mask whose portfolio includes soothing breakouts, unclogging pores + smoothing uneven texture… it's been unsuccessful hitherto. Now, let's plunge into the ingredients, shall we?
⭐  Salicylic acid. Salicylic acid, a breakout-blasting O.G., is a beta hydroxy acid (BHA) that works right inside each pore to unclog and melt debris.
⭐ Glycolic Acid. This bold little alpha hydroxy acid (AHA) works on the top layer of the skin to liberate your face of any angsty dead skin cells.
⭐ Lactic Acid. Another iconic AHA that breaks down dead skin cells. She's specially gentle, for more sensitive skin.
⭐ Niacinamide. A people-pleasing ingredient that works to balance out all those active acids while soothing redness and irritation.
⭐ Hyaluronic Acid. We know her. We love her. We cherish her. HA is the ultimate moisture mama that provides a heavy surge of hydration and fight against dullness. 
⭐ Allantoin. An ingredient that's made its name in the K-beauty community with its anti-inflammatory superpowers.
Graphene Now Lives in My Mind Rent-Free
Besides the tantalizing ingredients listed above, there was another aspect of the PRESS REFRESH mask that really MOVED me: This graphene tech thing! This carbon-based formulation is composed of millions of tiny molecules that make it the perfect conduit to deliver the tonic of breakout-hating ingredients. The smaller the molecule, the deeper it can penetrate into the skin! Hoorah! Due to the amount of acids + this high-tech graphene delivery service, a little tingle was expected. That, together with the cooling effect from the hydrogel material gave me full body chills. I'm a libra, therefore I need balance. The hydrogel composition of this mask enables it to retain substantial moisture, giving the mask an invigoratingly cooling and lush sensation to perfectly balance the zesty kick of the acids. 
Faces Are Not Slip n' Slides 
One of the most annoying issues I have with sheet masks is that they almost repel my face. I try to enjoy a good sheet mask, but the nanosecond I finish smoothing out the air bubbles and adjusting it to fit my face (if I'm even able to), the mask always manages to use my face as its own personal slip n' slide. I just want a face mask to commit to my face the way I commit to mindlessly scrolling IG when I have a long to-do list that needs avoiding. 
Then! Then one day, PRESS REFRESH gave me those first date butterflies. I was slightly concerned about hydrogel—would all this moisture from the essences create slipperiness?! I was pleased to learn that the mask is built with a mesh-net layer within the hydrogel structure to guarantee no slip n' slide funny business. 
Another had-to-mention aspect of the mask was having one separate mask for the upper area of the face and a second mask for the bottom half. This made it easily adjustable to the size of my face, which is on the smaller-than-normal side. Typically with sheet masks, half of the sheet either falls off of my chin or finds its way to the beginnings of my hairline. Having two separate adjustable sheets truly is a game-changer if you enjoy some security, which I daresay everyone does in these *unprecedented* times. 
Good Morning to PRESS REFRESH and Only PRESS REFRESH 
The first morning after using PRESS REFRESH, I already noticed a difference in my skin. Not only did it feel smoother and softer, but I noticed that a few of the dark spots I have on my chin from my relentless hormonal pimples had lightened. 
After three uses, I noticed I hadn't actually had any active breakouts since I started using PRESS REFRESH (which I now like to call my at-home, express facial). I also was pleased to watch that underground, bumpy texture on my chin had almost completely subsided.
After the fifth use, I understood the power that resides in this face mask. When I tell you this is an express facial, I mean it with my entire being. This fallen angel did some actual excavation work; the kind that I have not ever before seen from a sheet mask. It freed my skin of all the clogged pores and nasty texture that were holding it back from being its best self.
All it took was using this puppy every 3 days or so… so about 2x per week. This is so you're not throwing too many acids on your skin, but just enough to give it an in-between-your-routine reboot. The best way for me to describe it is basically like giving your other skincare products a fresh canvas to work with and do their magic. Capeesh? Capeesh.
Images: @vanessaarieltorres, @glowperfecto.