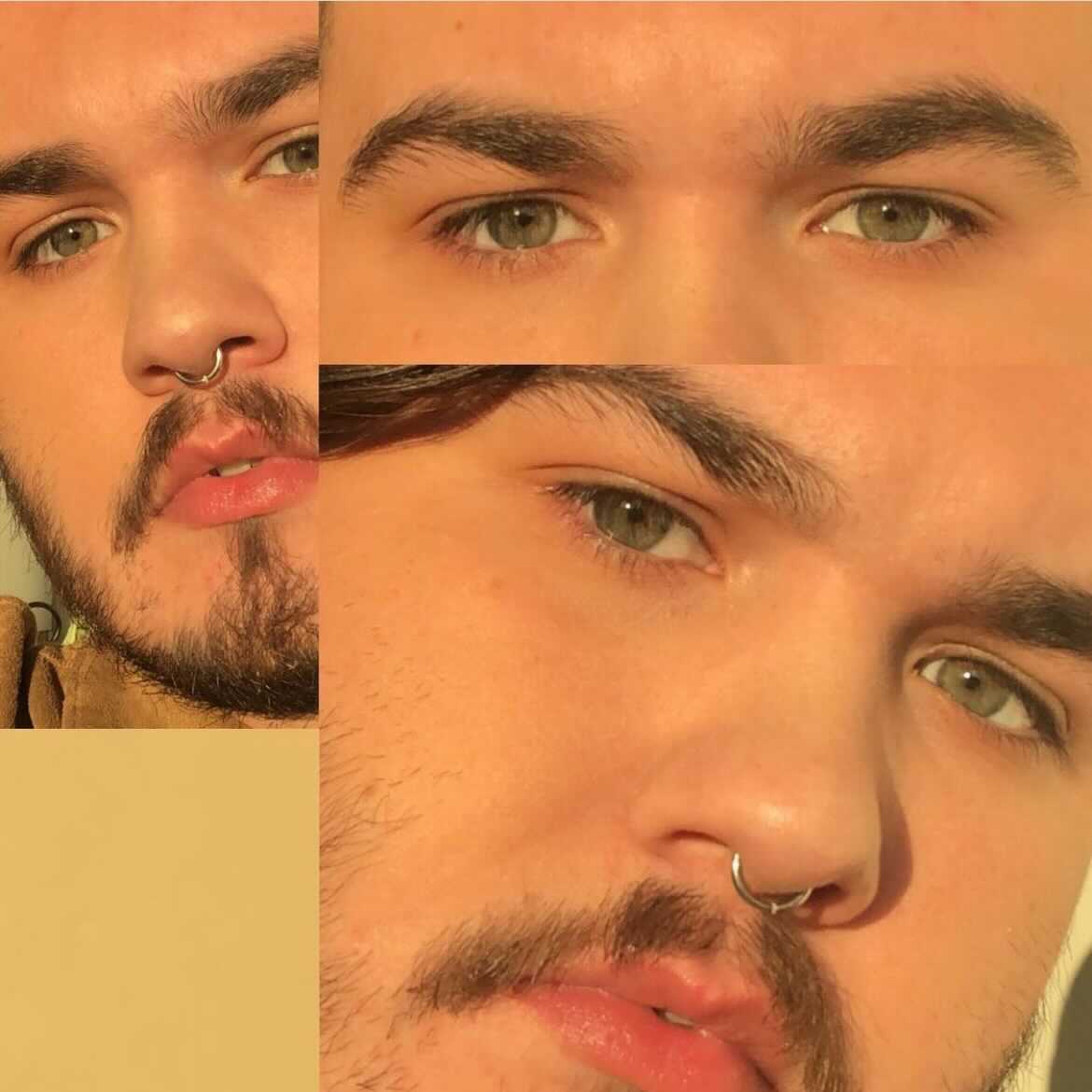 Pride, Puberty + Pimples: 3 Things That Made Me Stronger
What do pride, puberty, and pimples have in common? Besides being a cute title (thanks, alliteration), this trio of things hit me like a sack of bricks when I was 13 years old. I felt disoriented, self-conscious, and misunderstood. I came out of the closet as Gay (now identifying as Queer) when I was around that age. It didn't help that I had inflamed acne breakouts all over my face and back. Finally, that weird pre-pubescent moustache—the one I probably definitely should've shaved off but refused to—was the cherry on top; adding more insult to injury. However, I'm immensely grateful to my loving mother and family for accepting me for me, bac-ne and all. I even got to march in the Twin Cities Pride Parade for 3 years in a row because my mother co-organized a spot with her employer after I came out. As I went through high school, it was actually more difficult to come to terms with my acne than my sexuality.
People with acne know they have acne; but there are constant verbal and non-verbal reminders we receive daily. It can detract from your self confidence when you are asking a teacher a question, and can see their gaze shifting rapidly from your eyes, to a spot on your cheek, back to your eyes, etc. I remember returning home at the end of the day only to see new whiteheads. I felt ashamed. I experienced guilt that people had to look at my face all day; and while I'm grateful nobody pointed out my breakouts to me, I was still sad they were there. I remember starting on an acne system that cleared my skin up pretty quickly and a friend commenting enthusiastically, "Oh my gosh your skin looks so much better!". While I know she was excited for my skin's progress (I was too), it felt bittersweet. I was reminded it was glaringly obvious to everyone that I had moderate-to-severe acne. 
Fast forward to today: I am 22 and run a skincare account called Little Crusty. I'm so humbled to be at a place in my acne journey where I can poke fun at myself, share photos of my unfiltered skin up-close (15 year old Trent would be MORTIFIED), and hopefully set a positive example for others who struggle with acne.
I created #SkinTextureTuesday to share unfiltered and unedited photos of my skin paired with self-affirming captions. As of today, there are over 500 posts behind the hashtag, and counting. I am so grateful to be in a position where I can help empower others who are struggling with acne in the ways I was. Likewise, there are certainly still days where I fixate on the state of my skin. Luckily, those days are growing fewer and fewer in frequency. One of the most important lessons acne taught me is that vulnerability is immensely powerful, especially in an industry which often utilizes extraordinary and aspirational beauty standards versus the admiration of our whole, and current selves. 
To anyone who is currently struggling with their self-esteem in relationship to their outward appearance: I see you. You are whole. You are enough. You are important. Write down traits about yourself you admire. Release yourself from the burden of feeling guilty over the perceptions others may have of you based on your acne. Compliment yourself in front of the mirror. Lastly, picking at zits NEVER makes them better. (But if you *accidentally* have and need to lighten up that dark spot? HYPERFADE's got you).
Tips to prevent picking are tossing a KILLA patch onto the zit in question or not letting yourself closer than arm's length away from the mirror. Regardless, try to keep sight of that fact that you are worthy now of love, care, and respect regardless of the state of your skin. It's okay to be a little crusty. I sure am. 
Want more on queerness and acne? Right here.
Okay to divert: Did you know sleeping better = breaking out less?