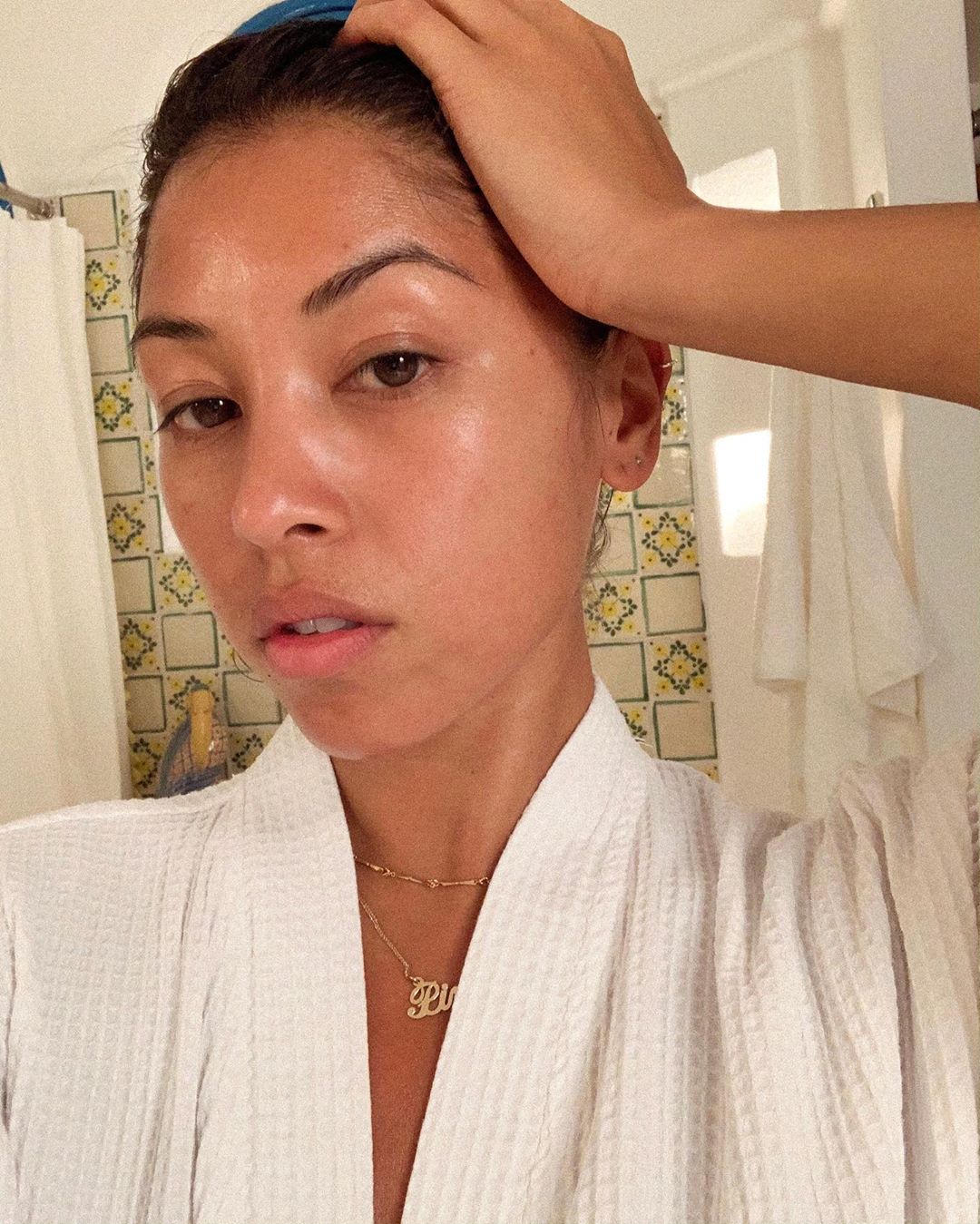 Top 4: Stuck Inside With Producer, Coco Cuenco
In these socially distant times—with all of its unrest and uncertainty and literal isolation—we wanted to go inside with some of our favorite friends and collaborators. The reason? To glean some insights about how they're self-caring within their own four walls, and what breakout-melting products they're reaching for. First up: Coco, Senior Content Producer at REVOLVE. Take it away, bb. 
Hi! I'm writing this from my apartment during self-isolation slash WFH. I'm truly taking this time to check in with myself mentally and physically, and to catch up on a whole lot of #selfcare. Here are a few of my must-have products to keep my skin clear. 

1. Dr. Strum Face Cream Rich 
I have combination skin but I do love to wear this rich face cream overnight. My skin always looks soft and hydrated in the morning.

2. ZitSticka KILLA
When I do get that monthly a**hole hormonal breakout, I shut it down with these patches. I'm not afraid to wear them during the day because you can hardly see them. 

3. bareMinerals Blemish Rescue Loose Powder
I've been using this product since college (about 10 years now). This product has salicylic acid in it and I never feel guilty for putting this makeup over my acne when I know it's helping! 

4. LightStim for Acne
This LED light therapy is magic. I use this to help heal existing blemishes but it also works on preventing future breakouts. Why go to the spa when you can have it at home? This is perfect for traveling and keeping bedside to help calm down those breakouts. 

I hope everyone stays safe and indoors. Let's see how you #selfcare.
Follow me right here and shop my favorite ZitSticka products here.