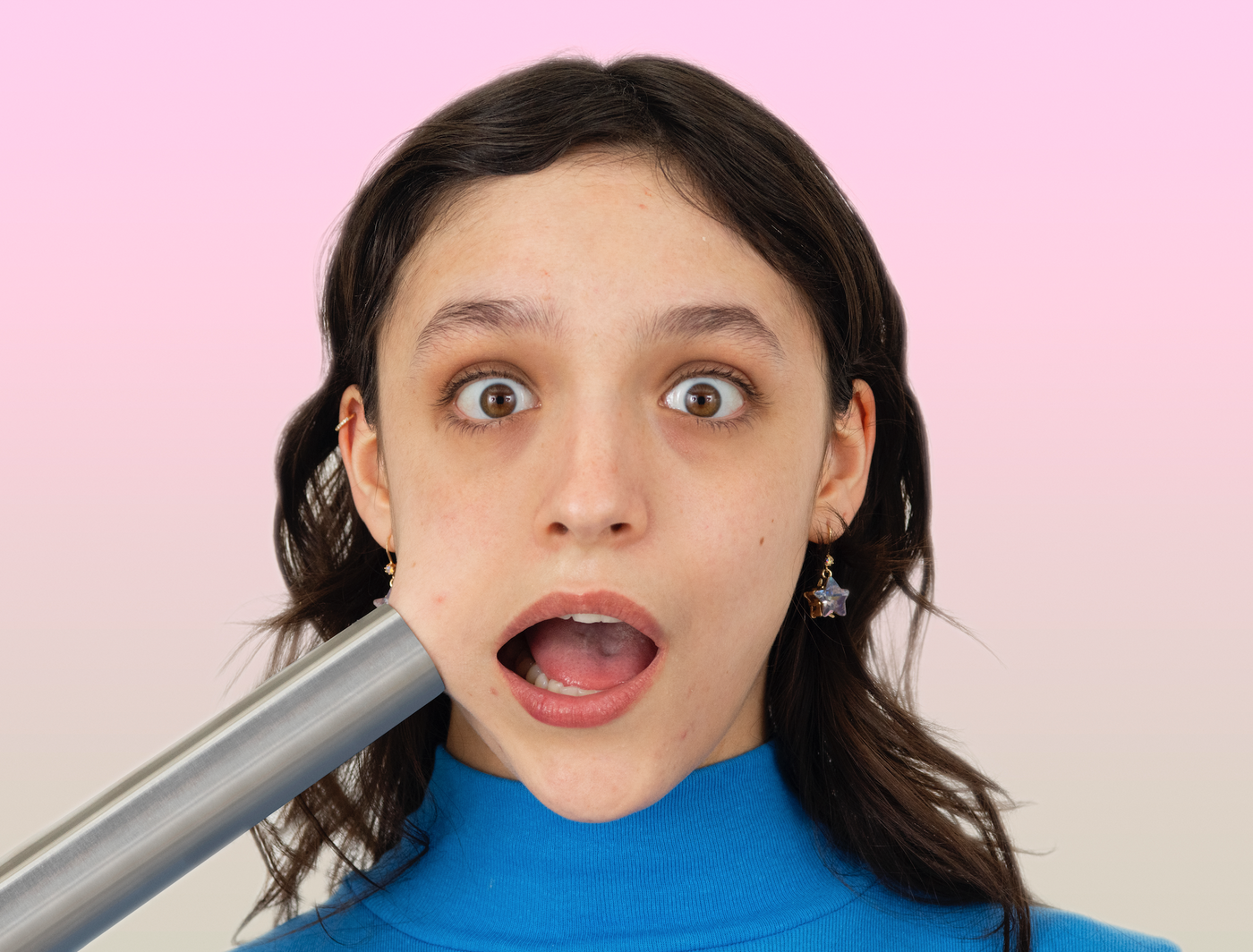 We Suck! Here's Why.
By: Madeleine Woon
 
You heard it here first: baguette bags and whale tail g-strings aren't the only 90s trend returning to the limelight.  
Clay masks were huge in the pre Y2K era, revered by tweens everywhere for their ability to draw out impurities (yes, we are looking at you, blackheads!). Like all intensely passionate romances, it was over before it began: clay masks consigned to the back of the beauty drawer because they removed a little too much.
Fast forward to 2022 and there's a new acid-rich clay mask here to rekindle the flame: PORE VAC. The mask sucks gunk from pores, refines skin texture and balances oil levels all without compromising on hydration. 
PORE VAC also smells like a low-key citrus dream and works like a hardcore vacuum on your congested face. For some of us, these clogged pores are caused by sweating in a face mask or under sunscreen, or the culprit is raging hormones or skin dried out in all-day air-conditioning. Whatever the reason, no one is immune from clogged pores in need of a deep clean.
And deep clean PORE VAC shall… 
Ingredient 101 
We combined two naturally derived mineral rich clays—Bentonite and Kaolin —which draw out excess oil (sebum) and impurities from the surface of the skin to help cleanse and minimize pores.
There's a symphony of acids: Salicylic Acid (BHA), Lactic Acid, Tartaric Acid and Malic Acid which work together to dislodge impurities, exfoliate and polish the skin.
We added Niacinamide (vitamin B3) to ease redness and lighten early signs of pigmentation.
We also included two of nature's best exfoliates: Sulfur and Apple Cider Vinegar. Sulfur is used to treat skin conditions like acne because it's anti-bacterial and promotes the shedding of dead skin. Humble ol' Apple Cider Vinegar also contains acids which fight blemish inducing bacteria.
Then there's some antioxidant-rich Orange Peel Extract to brighten the skin, Jojoba Esters to prevent it from flaking and to leave your face retaining hydration, feeling supple and smooth.
How to use
All-over mask: Apply a thin layer of PORE VAC to your freshly cleansed face. Be careful to avoid your eyes, but feel free to apply under your jaw. Leave for 10 minutes. Remove with warm water and follow with any serums and moisturizer. Hot tip: It's particularly good after a shower when your pores have had some heat.
Spot treatment: If it's just the one angry zit you're looking to calm down, apply PORE VAC as a spot treatment after you cleanse and before you moisturize. It will sort out the redness and inflammation while drawing out the whitehead for extraction or overnight disappearance. Leave on for 10 minutes, then dab off with a warm, damp cloth.
T-Zone treatment: If it's an oily forehead, nose, and chin causing you drama you can simply apply a thin layer of PORE VAC exclusively to these areas on your cleansed face. Alternatively, you can simply use PORE VAC to deal with large pores across your nose. Leave on for 10 minutes, then rinse with warm water.
It's good because it sucks


If you've tried a clay mask and never gone back, chances are it was too dry. As a mask it cracked leaving your visage looking like the Sahara, as a spot treatment it left behind a dehydrated crater. Unlike its contemporaries, PORE VAC contains ingredients gentle enough for sensitive, oily skin. This same ingredient list means your skin won't be left positively parched, like some clay masks are notorious for doing. We balanced our acids with hydration, meaning PORE VAC glides on and off, taking all that gunk with it.
Is your skincare shelf over-flowing? Click here to learn why you can replace 3 products with 1 PORE VAC.