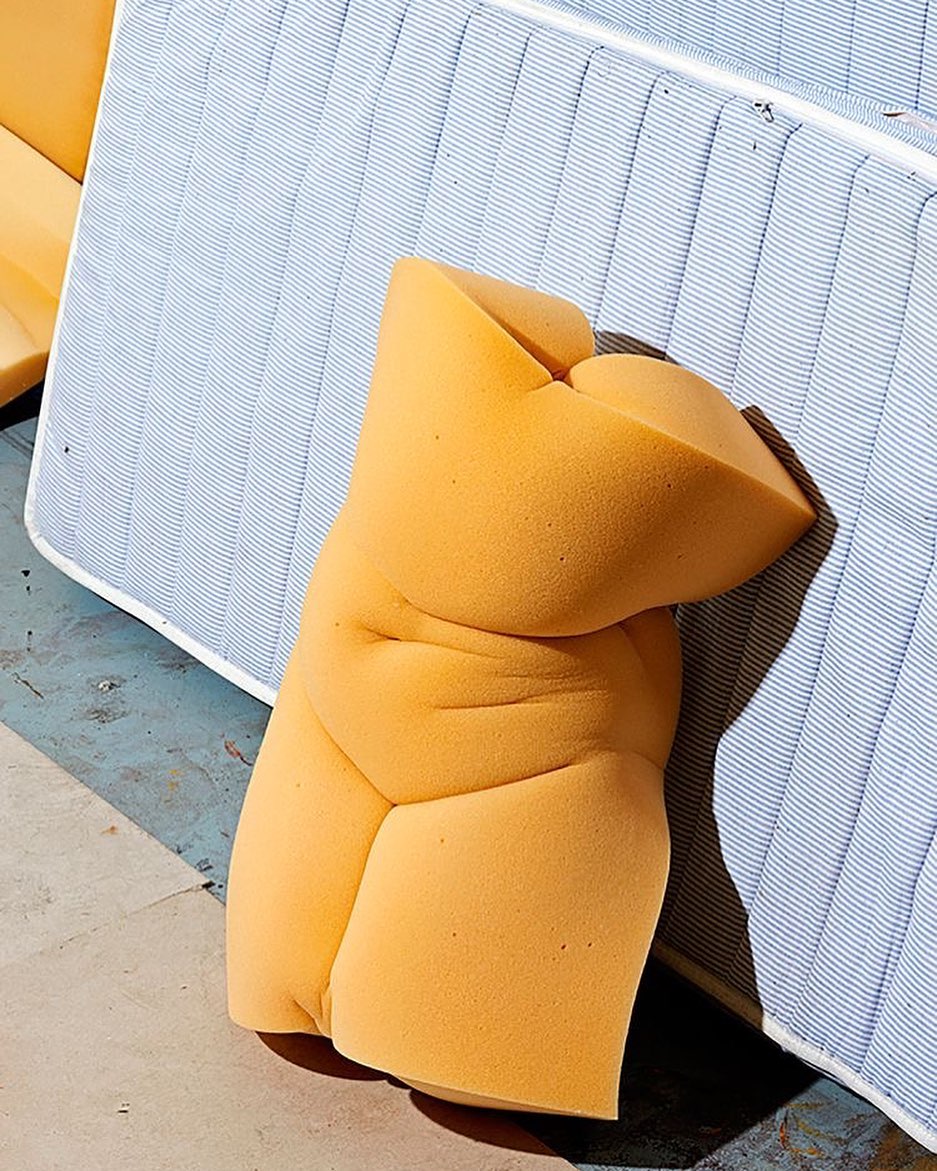 Do I Need A Whole Other Skincare Routine For My Body?
By: Madeleine Woon
I will be the first to raise my hand and admit that I have failed in my duty to extend the same level of care to the skin on my body as I do my face. My Google history will attest to this, with a slew of searches to the tune of: 'When is too late to start moisturizing your legs?' and 'HELP!!!!! Why have my hands started to fossilize at age 30??!!'.
With a few encouraging words from Google, I have vowed to up my body care routine to match that of my borderline-obsessive face skincare routine. Consider this mid-year pledge the New Year's Resolutions equivalent of Christmas in July. Won't you join me?
Get bendy Wendy
The dad jokes and gentle motivations that Adriene—of her namesake YouTube channel about yoga—provided during the lockdowns of '20 and '21 can almost solely be thanked for keeping my last shreds of sanity in check. You know what else all dolphin poses did (aside from making my brain feel less like a baby hippopotamus and more like an ostrich feather)? They jazzed up my sad, good-for-nothing, dull-looking lockdown skin, too.
Yoga
decreases stress levels
, improves your sleep, helps to
decrease inflammation, and increases circulation
to your head and face. All of which contribute to… drum roll… a glowing visage that shines brighter than the Eiffel Tower at night. Très chic, c'est non?
Try acupuncture
Needles aren't for everyone. But what if we told you that when an acupuncturist routinely inserts 5-20 tiny needles into you in the name of glowing skin, it doesn't actually hurt? For real; it's more of a tickle! Acupuncture has been popular since ancient times for a reason: It makes people feel better. A fun byproduct is that it also helps with promoting top notch skin health too. Acupuncture's rebalancing effect has a way of calming breakouts, whether chronic or caused by monthly hormonal fluctuations, and can even help with digestive issues that bring about rosacea. Acupuncture can also boost a lackluster complexion both directly—by triggering local healing processes in the face—and indirectly, by recalibrating bodily systems. Not convinced yet? A few needle pricks can help to firm things up on the body, whether you're concerned with the gravitational pull on your legs or the elasticity of the skin on your face.
Pick the right body wash
So, you've got a meticulous skincare routine for your face? In the enduring words of Shania Twain, that don't impress me much… unless you've also extended the same consideration to the products you use on your body. Nourishing products that balance the microbiome on your body's skin are crucial for a healthy, beaut-looking epidermis, especially if you're seeing zits crop up in the darnedest of places—like the butt, the chest and the back. Plot twist—we have just the product! Our new body wash, SILKSHAKE, uses a mix of pre, post and probiotics to balance your skin's microbiome to keep nice bacteria in and mean bacteria out. She also uses Omegas 3, 6 + 9 strengthen your skin barrier, while the tea tree + niacinamide soothe breakouts!
Exfoliation station once a week
Ditto exfoliation. All ye who pour hours into researching the best physical and chemicals for their face, I see you, and I hear you, but it's time we included exfoliation in our body care routines. Dead skin cells build up all over your body, and chances are your limbs could do with a little weekly scrub, too. Alas! We have something for that TOO! Our other newbie, FIZZ FOUNTAIN, is a hybrid of chemical and physical exfoliants that works to refines and retexturize your body skin. Salicylic, lactic and glycolic acids wiggle inside your pores to clear dirt and debris, while superfine pumice grains and bamboo powder gently slough away dead surface skin. Niacinamide then joins the party to diffuse redness and irritation! Click here to shop this exfoliating QT. 
Hydrate
At the tail-end of a recent month-long trip to Greece, during which I lathered sunscreen on my face and décolletage as if my mortal little life depended on it—and ramped up my skincare routine to counteract all the sun thrashing, cheese eating and alcohol imbibing I was indulging in—it occurred to me that I hadn't applied moisturizer to my legs even once. This observation, not coincidentally, flashed through my mind as I saw my reptilian limbs sticking out from underneath their linen shelter. The horror! In my defense, moisturizer is a bulky travel companion, but also, on the side of the prosecutor, why neglect the bod when so much TLC is being thrown at the face?
Our bodies, while literally more thick-skinned than their Northerly counterparts, still have some basic needs. One of the most baseline yet important ones being daily moisturizing.
Probiotics ON the body? In THIS economy?! The answer is yes. Click here to learn the countless benefits.