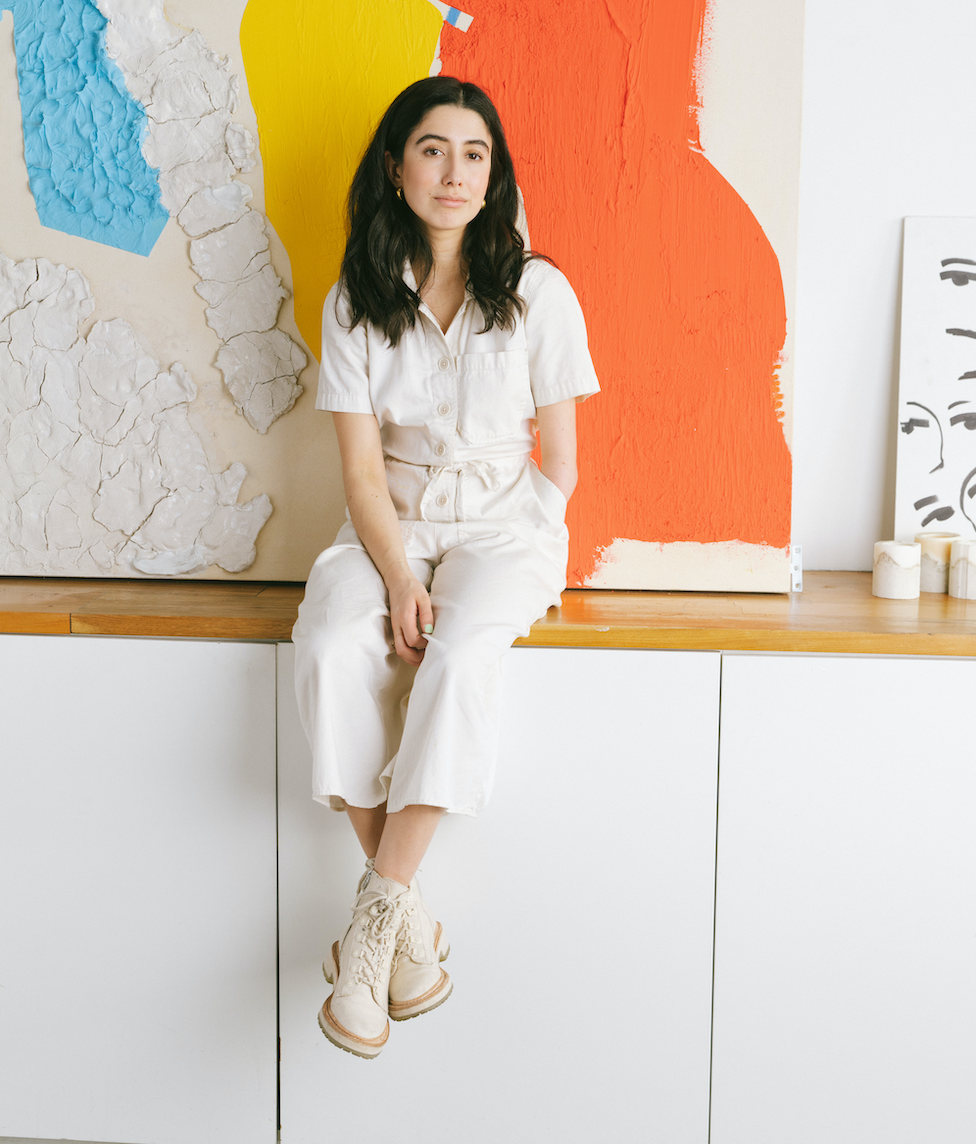 Your Go-To Holiday Gift Guide w/ an ILIA Beauty Employee
By: April Lockhart


Good morning, good afternoon and 'tis the season to stress out about purchasing the perfect presents. Due to the current ennui/dread we've all been low-key enduring, you maybe started decorating for Christmas (or whichever holiday you celebrate) and blasting holiday tunes come November 1st. But now? Now is RLY the time to buckle down and get your holiday shopping together. The turkey and mashed potatoes have passed. Anything pumpkin flavored or scented is behind us. It's now peak holiday. With too many options quite literally besieging us at this time, we thought we'd turn to our friend, April Lockhart, to break down some of her holiday gifting essentials for us lost, confused, and stressed holiday n00bs. Take it away, April! 
Hi The Spot! I'm April—a content creator, beauty junkie and influencer & partnerships manager at ILIA Beauty. Most importantly—I'm an avid gift giver (and receiver)—who loves the holiday season. Today it's all about ~better to give than to receive~ so I'm breaking down a few hard-to-shop-for people, and what they may like to unwrap. 
For the mom who's, frankly, clueless about skincare:
Mara Beauty Algae Retinol Face Oil, $66 – If there's one thing to teach them at this point—retinol. I love this because the oil form makes it more gentle, but no less effective to firm and regenerate skin. 
ILIA Super Serum Skin Tint SPF 40, $46 – SPF, light coverage, hyaluronic acid—the more you can pack into one product, the better it is for mom. This does it all and she will be addicted. Plus, if your mom is anything like mine—she only uses sunscreen at the beach, so she needs this. 
NuFace FIX, $149 – If you're up for a splurge, your mom deserves this. Microcurrent is a super effective way to reverse wrinkles, contour skin and minimize lines. NuFace does it best, and this really works. The FIX targets lines around eyes, lips and forehead and is a great tool to start. Granted, you'll need to teach her that consistency is key with this, but it's rechargeable and will last her years. She'll thank you later. 
For the always-working, #NoDaysOff friend; 
ZitSticka PRESS REFRESH, $36 – We all need a refresh, but especially when WFH seems to be around the clock these days. These are great for when you're breaking out (or to help prevent a breakout). Take a moment of R+R and pop this on your face with a glass of wine to crank through the post-work-hours emails.
Vitruvi Sleep Blend, $32 – When your mind doesn't stop racing and you need a little help unwinding after a long day, this mix of lavender, vetiver, chamomile and more helps diffuse a little sleep into the air. Your friend will be catching those much-needed zzzs in no time. 
Equilibria Spiced Bergamot Daily Drops, $58 – These are life changing for just about anyone, but especially someone who needs a steady, calm mood throughout the day. My personal routine is a half dropper of this in the morning and then 1-2 half droppers throughout the day as needed, and it's a great way to help manage stress for that friend who has a lot on their plate.  
For the adventure-loving best friend who is always on a trip
ZitSticka KILLA Kit, $29 – Because nothing is worse than being on a trip, breaking out and having no solution. These will save your vacation skin and I'm never packing a bag without them. 
Dagne Dover Landon Carryall, $155 – On the pricier end, but sometimes your best friend deserves a treat. This is the ultimate duffle slash getaway bag – and it lasts. I've had mine for over two years and it still looks brand new. The neoprene material is so chic and functional. 
Slip Silk Eye Mask, $50 – When you're trying to catch some zzz's on the plane, you need a solid eye mask to escape. This one is made of silk, so it's great for your skin and ultra soft—but still blocks out the harsh plane light. 
For the friend who's more stylish than you 
Avaline Red Wine, $24 – This new wine brand is made by power-duo Cameron Diaz and Katherine Power and it's been all over my Instagram feed since it launched earlier this year. It's clean, vegan, gluten-free and made from organic grapes – and they just launched the new Red. Of course I had to try it, and I can confirm that it's delicious. Red wine was made for the holidays, right? 
Lisa Says Gah x KJ Plumb Wine Tote, $25 – Now that you have wine, you need a cute tote that your friend can reuse. Lisa Says Gah just launched a swoon-worthy collab with artist KJ Plumb and there's so many adorable options, it's almost hard to choose—but your friend is sure to love them all. 
Paloma Wool Knit Beret, $75 – The swirl is all over this season, and Paloma Wool is a cool-girl favorite. This wool knit beret is the perfect touch for the cold winter days.
Boy Smells Candle, $39 – Candles are constantly burning during the holidays, so they're always a welcome gift. Boy Smells has a super fun holiday collection that will still be a great vanity detail, post-December.  
Feeling enlightened and inspired?! Tag us in your highly distinguished gift reveals (thanks to our girl, April) on IG at @zitsticka. We love to see it!